Bric a Brac
Please find below our second hand stock on hand price list.
1) Used Plastic Garden chairs 1100 pcs at price US$2.20/pc
2) Used RHD cars 3 Units 2005 model Toyota price US$630 each unit.
3) Used sewing machines 7 sets at price US$ 20.50/set
4) Used Luggage / Suitcase 80 pieces at US$8/Pc
5) Used Baby Pram / Push Walker 72 Pieces at US$6.70/Pc,
6) Used Kids Bicycles different sizes 11 pieces at US$15/Pc
7) Used Refrigerators 30 Pieces at US$52/Piece
8) Used Fans 800 pieces at price USD6/piece
9) Used Microwave ovens 45 pieces price US$8 up to US$15/set
(Grilled oven at US$8 and Microwave at USD15/pc )
10) Used Iron 2 pieces at price US$3/piece
11) Used water Despencer 5 pieces at price US$25/piece
12) Used Rice Cooker 89 pieces at price USD6/piece
13) Used water Boiler 65 pieces at price US$6/Piece
14) Tape Recorder without CD player 12 pieces @US$3.35/pc
15) Tape recorder with CD player 5 pieces @US$7.10/pc
16) Speakers ( large size or Tower ) 45 pieces @US$45.00/pair or 2 pieces.
17) Speakers ( small sizes) 32 pieces @US$3.39/pc
18) Tool Box ( completed with either Drill machine or mix of hammer,plier,screw drivers whatever inside 4 pieces @US$20.50/box
19) Kids blister packing toys 35 sets at price US$3.00
20) Printers ( need to warm clean of old ink to make into working condition) 30 pieces @US$6.50/set.
21) Juicer 7 sets @US$9.67/set.
22) Amplifiers 20 pieces @US$45.20/set
23) Coffee Makers 5 pieces @US$4.52/set.
24) Handy Drill Machines 12 pieces @US$7.10/piece.
25)  LCD TV Large sizes: USD 45/ set  in total 18 sets
26)  LCD TV small sizes: 20/ set  in total 52 sets
27)  LCD Monitor: 20 /Set  in total 42 sets
28) Mix sundry items such as Kids plastic toys,clips,pins,blister packing plastic toys,some home porcelain,ceramics and glass ware,Fabricated belts for men and ladies,Plastic bins and baskets.in all around half container load or 14 CBM ( can make full 20 FCL with some other stocks we find.Our price is US$0.50/kilo.
* we also supply on regular basis with own local Hong Kong daily collection of second hand Electronics and Home appliances a full range of lists.We check only power is working and outer cosmetics body perfect ( not thoroughly checking ) 220-240 voltage same as in Pakistan,India voltage.Price list we can send.
* we have an excellent supply of used clothes,used shoes,used bags,used soft toys supplying in whole Africa region including East Europe and South East Asia.Further details we can send.
Moreover,there are a lot of single units mix of Handy tools,home purpose some single sets of utensils such as candy makers,ice cream makers,plugs,wires,kitchen racks,stationery,pots,vases,electronic and electrical remains,telephones sets,etc.these single units items we make them in one pallet and wrap them in poly cover and sell them at price US$3.20/Kilo basis.List cannot be given.if you interest we may load one pallet for your test first the weight might be 300 up to 500 kg approximately.
Please note,All items are 220-240 voltage perfect for Pakistan and Africa market.
REMARKS: There are some more items on hand stock such as Steam Iron,Air conditions (window only) Hair dryers,Office Chairs,Digital Cameras,Mobile phones,Key boards,Laptops,General Household items,such as Blender,candy makers,Kitchen appliances,Speakers,Home theatre,Car Tape,Kids remote cars,Fax machines etc.For full lots we can make monthly 4x 40 HQ  each month.Prices are not fixed always so sometime prices goes up or down.All serious buyers are most welcome to visit our warehouse for personal inspection before order.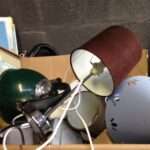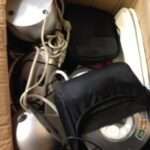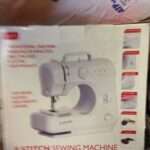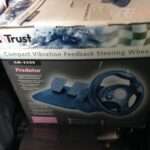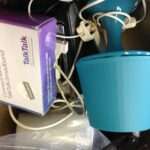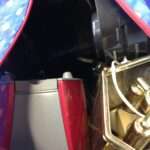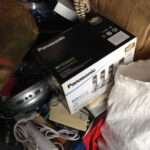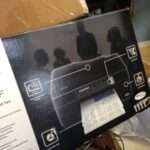 Previous
Next